WHEN YOU NEED DEPENDABLE, SOLID EQUIPMENT BUT WITHOUT THE REQUIREMENTS OF A PROFESSIONAL LICENSE.
The Edge comes in an array of colors to match any retail, hospitality or service environments: formal black, understated silver and matt gold.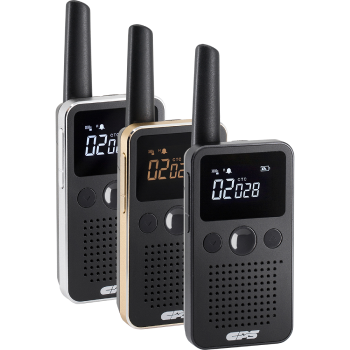 Small enough to sit hidden in a jacket pocket, powerful enough for the ktichen to receive crystal-clear reception from the front-of-house, designed with a classic look that won't stick out in a luxury retail environment or red-carpet reception.